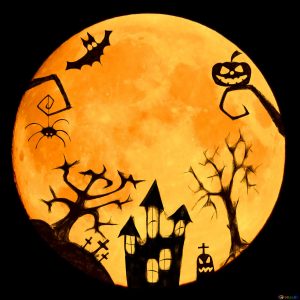 With October gone, I can now report on my Drawlloween project!
In the course of the month of October, I wrote every day of the month, using the prompts found here. I wound up with four poems, fourteen completed flash fiction pieces, and thirteen incomplete short stories.
I've already sent three of the four poems out on their first submission. Over the next few weeks, I plan to polish up some of the flash pieces and get them sent out, and also work on some of the short stories. I likely won't finish all of the short stories in November, but that's okay, because I can work on them in the following months.
All in all, it was a difficult haul for me. Part of this was because I spent nearly half the month away from home in various locations for work or vacation. Even so, during those stretches, I still finished about half of the pieces I worked on.
I don't think that this is something I could sustain on a long term basis, but it was fun to play around with the different prompts each day and see what I could get out of them. I very much didn't want to end up with thirty-one Halloween pieces, so I often went with non-spooky versions of the prompts. And in the end, I only ended up with one Halloween story. I also wound up with a Christmas story, and I'm not entirely sure how that happened!