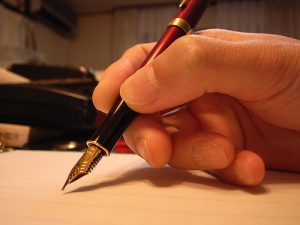 I was on a panel about flash fiction at SpoCon with several other authors and editors of flash fiction. We differentiated between flash fiction and vignettes, talked about the difficulties of distilling ideas down to something suitable for flash fiction, and the various markets and awards (or lack thereof, in many cases) for flash-length work. And though we brought up many pitfalls, we still encouraged our audience to try their hand at flash fiction, as it's an excellent writing exercise that might produce something that you can sell!
I've only had a couple of my flash fiction pieces published to date, but I've been writing a lot more flash fiction this year and learning quite a bit about how to do it well. Both of my flash pieces have been sold more than once, so I'm linking to the most recent publications of them, both of which happen to be audio versions.
You can listen to "One for Every Year," a slightly creepy story, at The Centropic Oracle.
You can listen to "Terpsichore," which is still creepy, but marginally less so, at Manawaker.
Additionally, both of these stories appear in my collection, Volatile Figments.