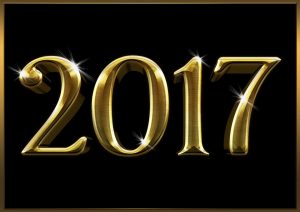 It's been one hell of a year on a number of fronts. But it's not time for that, it's time for my year-end recap!
My numbers for 2017:
Stories out at the end of 2016: 22
New Stories Written: 12
Old Stories Making the Rounds: 28
Total Submissions: 209
Total Rejections: 171 (+4)
Total Acceptances: 7 (+3)
Stories out at the end of 2017: 28
(I feel like the numbers might be a teensy bit off here, but it's really close.)
So my rejections in 2016 and 2017 are pretty much equal, but I've submitted more stories in 2017 because I've also written more stories and been really aggressive about keeping reprint stories in circulation for as long as I can. Overall, I'm pleased with the numbers. In terms of acceptances, I had 3 stories that were out at the end of 2016 that came back as acceptances, and then 7 more stories submitted and accepted in 2017. So not bad at all!
My short story acceptances in 2017 were:
"Justice is Blind" published as a stand-alone story by Society of Misfit Stories (April 2017; no longer available in this format)
"One for Every Year" podcast at The Centropic Oracle (July 2017)
"Bringing Light to the World" reprinted by FrostFire Worlds (August 2017)
"Miasma" reprinted in 2017 Write Well Award anthology (Silver Pen) (September 2017)
"Interlude C: Obstacles and Opportunities" (written as part of Scenes from a Quiet Apocalypse) published in Write Like You're Alive 2017 (October 2017)
"The Glorious Dead" reprinted in The Misbehaving Dead (October 2017)
"Terpsichore" podcast at Manawaker Studios (November 2017)
"Far From Home" published in 2018 Young Explorer's Adventure Guide (December 2017)
"Salt in Our Veins" to be reprinted in Goddesses of the Sea (forthcoming)
"Tarnish" to be reprinted in Mirror Dance (forthcoming)
"To Make Haste" to be podcast at The Overcast (forthcoming)
and one more that I am not publicly announcing yet!
(And yes, there are 12 items on that list, even though I'm calling it 10 acceptances. One story was selected as a winning story to be included in an anthology, and one was part of the Write Like You're Alive challenge. Since neither of those were submissions per se, I'm not calling them acceptances, per se.)
In addition, I published five books in 2017:
Brass & Glass: The Cask of Cranglimmering came out from Razorgirl Press in April 2017.
Unfixed Timelines, a collection of alternate history stories paired with brief essays on the real history of the settings came out from DefCon One Publishing in June 2017.
Cross & Circle, a contemporary fantasy novelette came out from DefCon One Publishing in August 2017.
Volatile Figments, a collection of dark contemporary fantasy stories came out from DefCon One Publishing in October 2017.
Heroes of Necessity, a collection of super hero stories came out from DefCon One Publishing in December 2017.
I also reviewed 13 books, a coloring book, and a magazine issue for Mad Scientist Journal throughout the year, and copy-edited Mad Scientist Journal (4 quarterlies), Utter Fabrication, A. Grimsboro, Warlord of Mars, and the forthcoming Rites and Desires.
My goals for 2017 were:
10 new short stories

I actually managed 12 finished short pieces in 2017, two of which were poems rather than stories. Thumbs up for that!

rewriting an old piece of micro-fiction into a short story

This is still in progress, as it hasn't been the highest of my priorities. I finished a first draft, but Jeremy pointed out some significant problems with it, so it's back to the drawing board.

2 new novels

I wrote Brass & Glass 2 and Scenes from a Quiet Apocalypse. The latter is a novella rather than a novel, but that still counts in my book.

finishing up and editing a third novel

Arguably finished the first draft of this novel (currently unnamed, codename "Kyra"), but that's as far as I got on it.

starting on edits to one of the new novels

Scenes from a Quiet Apocalypse is basically ready to roll out.

writing 5 historical essays to accompany stories in a new collection
revising AustenWorld into something we might publish

We're not quite there yet. We finished AustenWorld 2.0 in time for ACNW, and we've been running more playtests. We're hoping to get to version 3.0 sometime in the near future, as we're still not 100 percent satisfied with the rules.
By that metric, pretty successful year! I'll talk about my plans for 2018 in tomorrow's post!