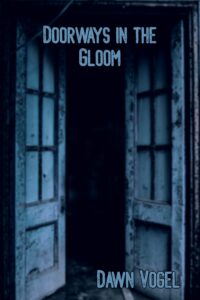 Today's the release date for Doorways in the Gloom! If you're looking for a collection of horror and dark stories and poetry, check this one out! It's available as an ebook only, and is only 99 cents!
Doorways can lead to many marvelous places. In this collection, however, the scenes they reveal are shrouded in gloom and darkness. See where the doorways take you in flash fiction, poetry, and two short stories at the darker end of the spectrum.
Because there are darker stories in this collection, there is a list of content notes for the collection as a whole and for specific pieces at the beginning of the book. You should be able to see those with the book preview, but if you can't, or if you want to check a specific topic with me, please do reach out! I've included these notes so my readers can make informed decisions about the content, and I'm happy to help in any way I can!