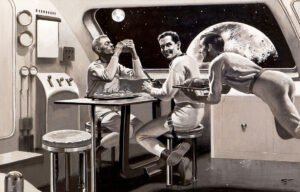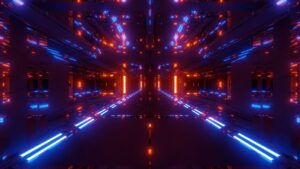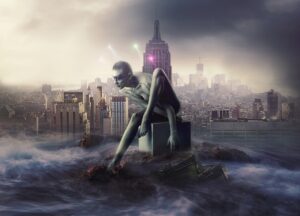 This week's Fun for Friday is sci-fi and post-apocalyptic images!
The first image is an illustration from the mid-twentieth century speculating on what space travel would be like. It depicts three men, two of whom are seated at a table and one of whom is floating horizontally toward the table. They appear to be engaged in a meal that looks more like meals on Earth than those in space.
The second image is a corridor or something similar lit with blue and red lights that recede into the distance.
The third image features a large humanoid figure in the foreground that might be a statue, with a cityscape, including a large central building, in the background. The figure is crouched near water, and the background features some haze or clouds and lights in the sky.