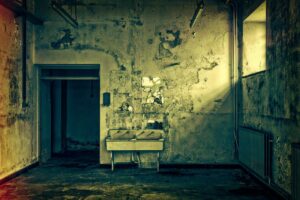 If you're looking for a spooky horror video game to play, check out this list of 15 horror games with good story.
I'm not a huge video gamer, but of course I'm familiar with Resident Evil and Silent Hill, both of which have specific titles on this list. I've also heard good stuff about Alan Wake, which also makes the list. There are a variety of subgenres included, too, so avid video gamers should be able to find something that fits their preferences, if they're willing to play horror games.
Me, I'll just listen to my husband play video games, which might include some of these horror games!