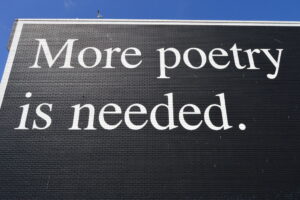 Earlier this month, I talked about sonnets not being quite as difficult as they'd originally seemed to me. And quite some time ago, I explained the cento.
But what if you mash them together?
Recently, I constructed a cento sonnet, which took lines from existing sonnets and rearranged them together into a cento, which used lines from seven different sonnets. I chose the sonnets I used based on their theme (the sea) and being able to match up rhymes across the sonnets. And, much to my surprise, it really worked!
If you want to play with two forms at once, you can also try this out. Your goal is to choose a sonnet form you like, pick out some existing sonnets you like (or that go with a theme you've chosen), and "remix" them into a cento sonnet. Don't forget to keep track of where the lines come from, so you can properly credit them at the end of your cento sonnet.
If you need a starting place to familiarize yourself with a bunch of sonnets, I recommend Poetry Foundation's website, where you can limit your search to sonnets and a theme that you like. (Warning: some themes, like love, will have a ton, while other themes may not have enough sonnets to piece something together.)
In addition to creating an interesting poem, this can also be a good way to make yourself more comfortable with the variable nature of sonnets, so that perhaps you'll feel ready to write one of your own.