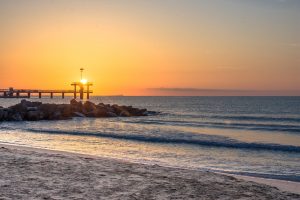 July is still a few days away, but today's the day to get your fresh writing prompts for the next month!
It's summer in the northern hemisphere, so we've got some July-inspired words, but also a lot of fairly random words. As always, I've tried to include some that have more than one potential meaning, so you can play around with different possibilities, depending on which suits you best. And you can always ignore a word or just focus on one word if that works better for you, but having three words often encourages interesting connections that you might not have reached with only a single word!
Check back on the last Friday of each month (or occasionally the first day of a new month, when that falls on a Friday) for my History That Never Was writing prompts!
| | | | |
| --- | --- | --- | --- |
| Day | Word 1 | Word 2 | Word 3 |
| 1 | rocket | geisha | mint |
| 2 | foster | bell | flamingo |
| 3 | hospital | titanic | picnic |
| 4 | statue | party | catastrophe |
| 5 | prattle | wreath | pageantry |
| 6 | route | decorate | wonder |
| 7 | idea | fishmonger | delivery |
| 8 | shadow | kaboom | underestimate |
| 9 | opportunity | leader | disdain |
| 10 | juicy | pill | tundra |
| 11 | ball | marvel | codebreaker |
| 12 | monthly | coast | wallet |
| 13 | curse | purple | laundromat |
| 14 | mineshaft | zoom | leave |
| 15 | alcoholic | fatal | spectacle |
| 16 | crave | missing | lifeguard |
| 17 | arctic | sustain | underground |
| 18 | ablutions | matador | flourish |
| 19 | jar | union | dust |
| 20 | jack | envelop | quarry |
| 21 | sister | globetrotter | cats |
| 22 | sleep | distraction | step |
| 23 | pie | long | change |
| 24 | wheel | disappointing | pillow |
| 25 | intrepid | returns | boathouse |
| 26 | service | bike | under |
| 27 | ice | twenty-three | waver |
| 28 | napkin | turncoat | ancient |
| 29 | driver | doodle | walkabout |
| 30 | scurvy | serendipitous | peg |
| 31 | letter | finery | place |