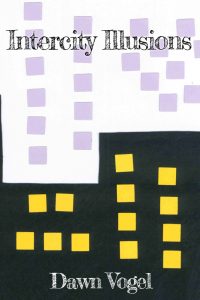 My latest collection, which is all urban fantasy stories and poetry, is out today! You can find Intercity Illusions in print and ebook formats.
This collection is primarily previously published stories, but there are six new stories that are currently exclusive to this collection. Several of the poems are also previously published, while a few are new. It's all a nice little collection of contemporary stories and poetry with hints or broad strokes of magic and the supernatural!
Cities are filled with the strange and unusual, especially when you add the supernatural to them. This book collects urban fantasy stories and poetry highlighting the abnormal goings-on across myriad cityscapes. These tales will leave you wondering what is real and what is merely an illusion.