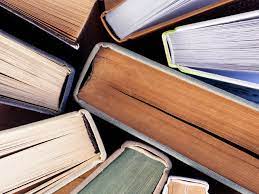 A lot of conventions and conferences made a quick pivot to online versions last spring, and now that people have tried various platforms to see what works and what doesn't, many are continuing online events this year.
The Nebulas Conference is online again, with the conference running June 4-6 and the awards presented on the 5th. In addition to the panels and presentations during that weekend, buying a membership also gets you access to workshops and other events throughout the year that follows the conference. This year, there are also office hours on Friday, June 4th, with various folks in the writing world. I have office hours that day, but folks have already signed up for all the available time I have. However, if you buy a membership, you'll also get access to a Slack for the conference, and I suspect that people there (myself included) would be happy to chat about writing topics! Also, there are still a ton of not-with-me office hour slots available, which means you could get some amazing advice from another writer!
I went to the Locus Awards Conference in person in 2019 and missed it last year, but this year, it's June 23-26, and I'm planning to attend some of the online events. I will definitely miss the banquet with Hawaiian shirts and stacks of books at every place setting, but I think the online version will be fun as well.
You might wonder what authors or fans might get out of a conference like these. A lot of it for me is interacting with other authors and fans, but there are also sometimes panels or presentations that cover an aspect of writing that I want to learn more about. I'm excited to keep learning things about writing, whether they're craft or business related, so I get a lot of use out of that!