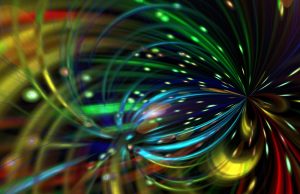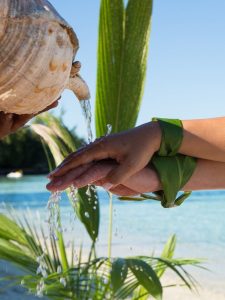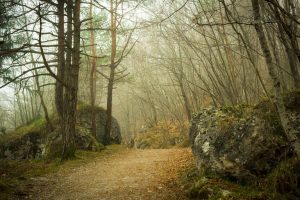 For this Friday, we've got three images on a renewal theme, but as you use them as inspiration for your writing, feel free to take them in different directions.
The first image is thin, brightly colored curved lines that look like they could be a close-up image of a Slinky or curled tinsel. They vaguely resemble fireworks in some places.
The second image is two hands bound together by a green long leaf, with water being poured over the joined hands from a shell-like container. The background is a tropical beach in blues, greens, and tan.
The third image is a dirt trail leading through a wooded area in which the trees have only sparse leaves or foliage. It's slightly foggy, particularly in the background, and the sides of the trail show that it is carved through a gray and white rock formation.