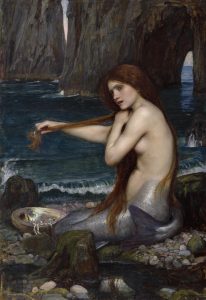 As you may have guessed if you've been following my blog for any period of time, I enjoy writing stories about things in the water that want to kill you. So I'm super excited for the possibility of Mermaids Monthly, which is currently funding their first year on Kickstarter!
If they are able to fund their magazine for the first year, I guess I'll have to write some new mermaid stories, since I've published all the ones I've written so far. And I definitely want to have something to send them when they open to submissions!
Their Kickstarter runs through December 12th, so run on over and throw some money at them!