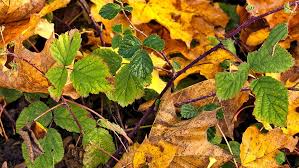 We're getting very close to September now, so it's time for September 2020's writing prompts!
This month's prompts are taken from back to school, the beginning of autumn, and some things specific to September, while also having a number of words that are less connected to these things. I also chose a lot of words that can be used or interpreted different ways to make it even more fun!
Check back on the last Friday of each month (or occasionally the first day of a new month, when that falls on a Friday) for my History That Never Was writing prompts!
| | | | |
| --- | --- | --- | --- |
| Day | Word 1 | Word 2 | Word 3 |
| 1 | Anger | Exile | Relations |
| 2 | Acorn | Stock | Trophy |
| 3 | Plants | Secret | Work |
| 4 | Division | Factory | Confetti |
| 5 | Caramel | Examination | Clock |
| 6 | Home | Wanderlust | Cerulean |
| 7 | Brief | Illicit | Breathtaking |
| 8 | Whopper | Star | Bag |
| 9 | Antique | Honey | Sky |
| 10 | Pen | Safari | Winner |
| 11 | Willpower | Beginning | Gloom |
| 12 | Shattered | Knight | Slate |
| 13 | Study | News | Satisfied |
| 14 | Carefree | Forget | Flooded |
| 15 | Dancing | Knowing | Hit |
| 16 | Novel | Luck | Sneakers |
| 17 | Feud | Spark | Jam |
| 18 | Framed | Aftermath | Persimmon |
| 19 | Ship | Labyrinth | Mirror |
| 20 | Brain | Renew | Yogurt |
| 21 | Audition | Proposal | Leaves |
| 22 | Autumn | Sailor | Undying |
| 23 | Rainbow | Measure | Duplicate |
| 24 | Fraudulent | Float | Instruct |
| 25 | Light | Decadence | Harvest |
| 26 | Wine | Chair | Maze |
| 27 | Harbor | Adventure | Honor |
| 28 | Memorandum | Nerves | Principles |
| 29 | Serial | Silence | Crevice |
| 30 | Lotion | Forlorn | Bark |