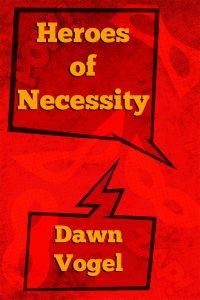 The stories in my collection, Heroes of Necessity, all revolve around women with unusual powers who become the heroes their situation requires. In "Army of Me," an app Molly's phone requests her assistance to combat a hacker. She's able to enter the digital realm and manipulate code from within in order to help the app.
The original idea for the story came from an idea of a character who was a literal ghost in the machine, but I tweaked a few things for the story that resulted.
This story originally appeared in Untethered: A Magic iPhone Anthology, and it can also be read at Curious Fictions. Or you can check it out in Heroes of Necessity!