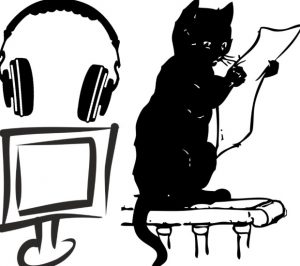 Reading: An ARC of A Family Matter by Ox Aaronson, which I'll be reviewing soon!
Watching: We finally saw Pitch Perfect (yeah, WAY behind on that franchise), but otherwise, we haven't been watching many of our TV shows recently.
Listening To: There's a lot of new K-pop I've found recently. Favorites include Onewe (which is a BAND, with instruments and less dancing) and Oneus (their brother group, which is all about dancing and looking pretty). I also can't help but be fascinated by SuperM, which is a supergroup comprising members from SHINee, Exo, and NCT. For Onewe, I recommend their cover of "Latata," but also their original song "Ring on My Ears." For Oneus, "Valkyrie." For SuperM, they've only got one video out, called "Jopping," which is both ridiculous and fascinating. The last of these is primarily (but not entirely) in English.