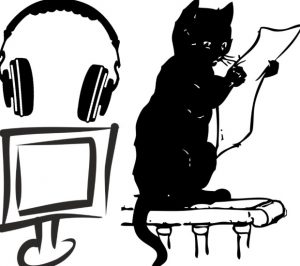 Reading: I've spent a lot of the month looking over my own books, in preparation for releasing Brass and Glass 3: The Boiling Sea. But I've also been reading anthologies to review.
Watching: Farscape has been our main thing to watch lately. We've finally gotten to Chiana, which I was looking forward to! Someday, we'll even finish the first season!
Listening To: I stumbled on a Mamamoo cover of "Good Luck" (originally by AOA) and fell down a rabbit hole of Mamamoo covers. I also checked out AOA, which has had a few members (including the one I liked best) leave the group, leaving them as a quintet at this point. Both of these groups (and a few other girl groups) are taking part in a show called "Queendom," which I may need to find more of!