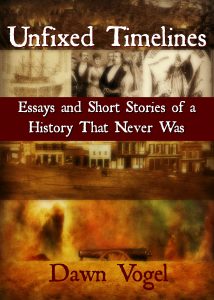 All of the stories in Unfixed Timelines have some sort of fantasy or science-fiction element to go along with the history. In "The Glorious Dead," it's zombies at Vicksburg.
"The Glorious Dead" is one of the earliest stories I wrote, and I had a pretty solid idea for it from the beginning. Many years ago, my first husband and I got a photocopy of the Civil War diary of one of his ancestors, who was at the Battle of Vicksburg, and we transcribed it. That ancestor was James J. Ray, who appears in my story, along with an actual excerpt from his diary. While some of the details later in the story shifted slightly in the writing process, I always knew that this story would be zombies in the aftermath of the Battle of Vicksburg, when the battlefield was strewn with unburied corpses.
In Unfixed Timelines, the essay that accompanies "The Glorious Dead" is about the 19th Kentucky, James J. Ray's regiment, and their service at Vicksburg. You can check it out in ebook format or at Channillo!