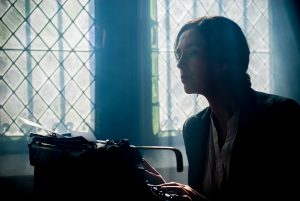 I turned the Fourth of July holiday into a long weekend by taking Friday off, and I gave myself a lengthy to-do list for the four-day weekend. I'm pleased to say that I made it through the list, but there were a few times when looking at it made me feel a bit overwhelmed, like maybe I should have given myself less to do.
In the end, I wound up working most of Thursday and a little longer on Friday, followed by a shorter day on Saturday and a much shorter day on Sunday, since we had some plans with friends. And while it was good to have those two big productive days, I also had to make sure that I didn't wind up working so hard that I got burned out and unable to finish the rest of my list.
I mostly accomplished this by alternating working with breaks. Often, these breaks were still in front of my computer (looking at social media or doing other non-writing computer tasks), so I made myself get up every now and then and do something that didn't involve looking at a screen. In a perfect world, some of those breaks would have been short walks outside, but that didn't wind up happening.
I can't say that it was the most relaxing of four-day weekends, but I managed to knock out a lot of work, which keeps me on top of my goals. And since those goals are often biting off a little bit more than I can comfortably chew, it's nice to have a chance now and then to focus primarily on writing for a few days rather than juggling it into everything else I need to get done!