It's time for another batch of images to potentially inspire a story or some other piece of writing! This week, we've got: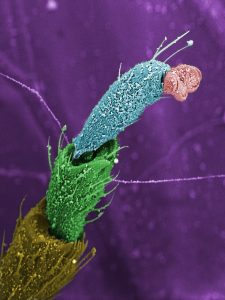 A microscopic view of a multi-colored object with three roughly equal segments topped with a much smaller segment.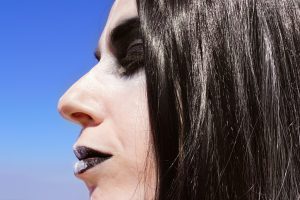 A dark haired woman in profile, wearing heavy black eye makeup and black lipstick, smirking slightly.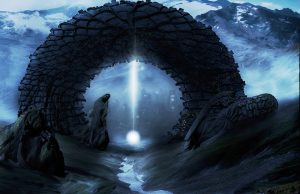 A pieced stone archway that frames a futuristic looking city against a mountainous backdrop, with a bright beam of light culminating in a sphere of light at ground level, in the center of the archway.