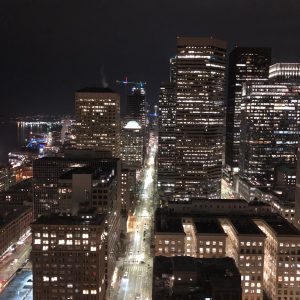 By the numbers:
Stories out at the beginning of the month: 46
Acceptances received: 2
Rejections received: 38
Stories withdrawn: 1
Resubmissions: 38
New Submissions: 6
Stories out at the end of the month: 51
December was another month of keeping a lot of stories in circulation, which was challenging at times. But I also sold two stories in December, so all my work is paying off! "Coffin Coffee Table," one of my Drawlloween pieces, will be appearing in The Journal of Compressed Creative Arts in March, and "All That Transpires Under the Night Sky," an old story I had filed away incomplete that I re-read, liked, and finished, will be appearing in the Bargains anthology in mid-2019.
I finished six new stories, one of which is the above-mentioned "All That Transpires …", previously code-named trains. Two more were "viruses" and "smd." The other three were more Drawlloween pieces that I wrapped up.
I finished up the edits on Wasteland, and it's off to beta readers very soon. And I worked on winter (though I didn't quite finish yet) and outlined jack. I also finished my two book reviews.
In January, I plan to:
Finish the first drafts of winter and jack (and start revising winter)
Start a new story, stone
Write four flash fiction pieces (as part of a contest)
Start writing a new novel, codename: briar
Review a couple of books