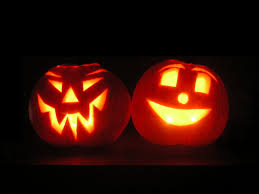 It's my favorite holiday of them all, Halloween! Strangely, I'm not doing anything particularly Halloween-y today. Though there will probably be some candy consumed. Okay, there will definitely be some candy consumed.
This is also the beginning of my final vacation/trip this month/year, as we're off to our annual gaming convention in Portland.
Happy Halloween to all of my loyal readers!