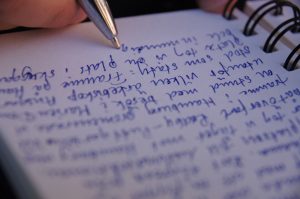 I've spent the weekend working on a flash fiction story for a contest. The contest gives an assigned genre, location, and object, and when I read the ones I had been assigned, I groaned. It was a genre that I don't write, read, or really enjoy. And that was a problem for me trying to plot my story.
But there's no part of the contest that says you can't add in another genre, so I figured out a way to write a genre that I'm more comfortable with with elements of the assigned genre. And then I just wrote.
Most of the time, I need a solid outline before I start. For this story, I was able to just start writing what I wanted and work my way around to the plot. It may be a bit of a "slow" start for the genre, but it starts with plenty of excitement and peril, so that will hopefully keep people reading.
We'll see how it does in the contest and critiques, ultimately, but for this story, "pantsing" rather than "plotting" felt right.