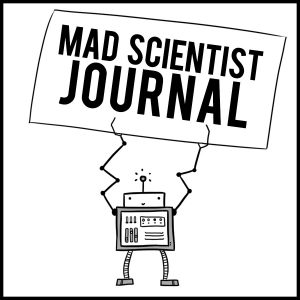 When I'm not working on my many writing projects, I'm the co-editor over at Mad Scientist Journal. Here, we publish a piece of fiction every Monday, told from the perspective of the world of mad science. We also share book reviews and other neat things on Wednesdays, and talk about real world science on Fridays.
We're also going to be open for submissions during the month of June. If you've got something you'd like to send us, the requirements and information can be found here!
And, as a note, we're always looking for books to review. The backlog isn't too bad right now, so if you've got something you think we might like, check out our book review policy here!