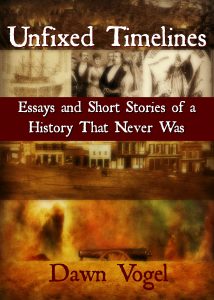 My story "Salt in Our Veins," which was recently reprinted in Goddesses of the Sea, was a story that I wrote originally for the Fae Visions of the Mediterranean anthology from The Future Fire. They were looking for stories set in the historical Mediterranean region, and I fell down a research rabbit hole.
I knew I wanted to do something with pirates, so I did some digging to learn what sorts of pirates had been active in the Mediterranean in various points in time, and ultimately decided to focus on Maltese pirates raiding Greek islands. But in the meantime, I learned a lot about all sorts of Mediterranean piracy, especially pirates who were sponsored by different religious groups, who focused their raids on those who did not share their beliefs.
The essay that I wrote to accompany "Salt in Our Veins" in Unfixed Timelines talks about this interesting period of history and more!