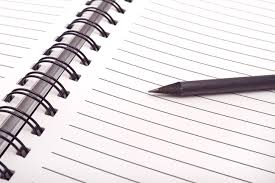 Soon, I start working on my next novel. It's always an adventure to start in on a new book, even though I've got my outline firmly in hand. But even though my rational brain tells me that whatever I put on paper first doesn't have to be a super clever opening line, my emotional brain tells me I SHOULD start out with something so utterly amazing that it will of course be the first line of the book.
Sorry, emotional brain. Rational brain has to win out in this situation, or else this book is going to take a long time to write.
First drafts don't have to be perfect, and neither do first pages, or first lines. Just getting words on paper is key when you're first starting out a new project. Editing is when the magic will happen, but you can't edit until you've got words to begin with.
So kick it off with a bang of some sort, and tidy it up later. Just throw the characters into some steaming mess and then get them out of it.
At least, that's my plan!