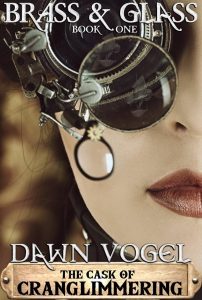 I finished off the first draft of Brass and Glass Book 2 at the beginning of September, and turned around a second draft by mid-October. Then it went off to a handful of beta readers, so that I could frantically incorporate some of their changes and send it off to my editors at Razorgirl Press.
And I did it. It's done!
Or, rather, the first step is done. They've got my fairly polished manuscript, and I've got myself a little bit of breathing room to work on a book I need to edit, and a revision of another of my books. Then I'll get back into Svetlana's world in January.
So while it's a great relief to have one more book off my plate, I know there's plenty of work to do. And that includes reminding people that the first book exists, and I would love more readers and more reviews!