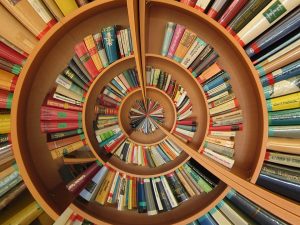 I've started this year with an email course on creativity, followed by a virtual class on setting goals and making plans. Both of these have got me thinking about what I do, why I do it, and what I want out of it.
The shortest possible version is: I love to write. However, the more I write, the more I gravitate toward certain lengths. And the length I don't love is the novel. They take me longer than I would like to outline, draft, and revise. And while there's a brief spike of accomplishment at various parts of the process, they ultimately tend to have more of a dragging down effect on me.
And I'm not going to lie: while rejections on shorter pieces sting, it's usually a quick and temporary sting. Querying novels and receiving rejections from agents is a much stronger sting for me. The process is complicated, tedious, and often fraught with disappointment. And I possibly dislike it even more than I dislike actually writing the novel that leads to this process.
So I've made the decision to not work on any novels in 2022. Instead, I'm focusing my energy on short stories, various lengths of flash fiction, and poetry. With these lengths, I feel those spikes of accomplishment more frequently, and that's the sort of positive reinforcement that I need in my life right now.
I'm also planning on doing periodic check-ins with my feelings on novels. There may come a point where I realize that I've got a novel I really want to write, and that it's worth putting in the time and effort. Self-publishing remains an option for those novels as well, which removes the querying part of the process from the equation.
Ultimately, for me, doing what I love is important. And it's totally possible to do the parts I love and less of the parts I dislike, so I might as well give that a shot!