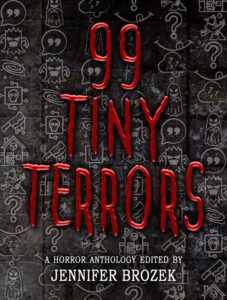 I'm super excited for the 99 Tiny Terrors anthology, because it includes a tiny terror by Yours Truly! My story "Vantablack" will appear alongside 98 equally bite-sized bits of horror. (Yeah, you read that right, I wrote a horror story!)
There's currently a Kickstarter that runs through the end of the month. If you back and the project funds, you'll get the ebook version right after the Kickstarter ends, with print rewards to come down the road!
There are also some cool additional ebooks that get added to the rewards if the project reaches stretch goals, and there are print books that you can include as add-ons with your pledge!