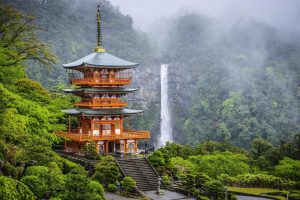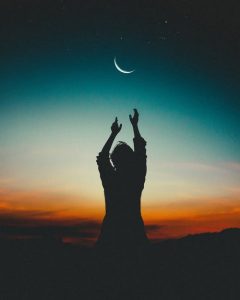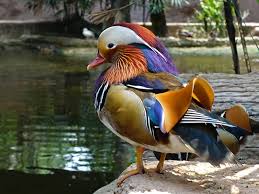 It's time for some beautiful images to inspire your writing.
The first photo is of a pagoda building in a lush green setting, with mist and a narrow waterfall in the background.
The second photo is a silhouetted person at twilight (or sunrise) reaching upward for a very slender crescent moon.
The third photo is a very fancy duck with feathers and frills in nearly every color of the rainbow, perched on a rock beside a placid body of water and trees in the background.