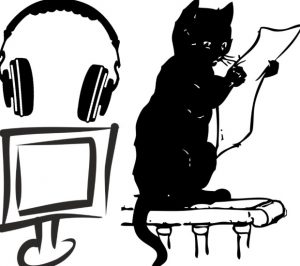 Reading: I'm finally caught up on reading for reviews, which means I get to read Harrow the Ninth. All of my friends have been reading it and getting through it and making references I don't understand, so I'm chugging through!
Watching: We blew through the first half of Lucifer season 5, and we've wrapped up what there is to watch of The Chilling Adventures of Sabrina so far. We also watched Bill and Ted Face the Music a couple of weeks ago, and we enjoyed it, despite me seeing the plot twist coming from a mile away.
Listening To: My latest excitement has been new songs from Wonho, formerly a member of Monsta X. He's proving that he's just as talented as a solo artist–his first "single" was entirely in English, and he's one of the members of Monsta X whose English was not very good when they started recording their English language songs. So he's improved immensely!