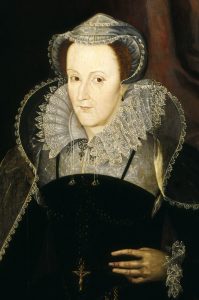 When Jeremy has stuff that takes him out of the apartment on the weekends, I often wind up watching period dramas, usually loosely based on history. But they cancelled Versailles and I finished up Tudors, so I poked around Netflix a bit until I stumbled across Reign.
I've mentioned before that I tend to like my period dramas a little more on the historically accurate side. Reign very much breaks this rule. The plot is VERY loosely based on the life of Mary, Queen of Scots, at the French court, starting out prior to her marriage to Francis. The costuming is closer to modern prom dresses than period attire. They've renamed some people and invented other characters out of nothing.
But you know what? I love it anyway! The actors are super charming and even though they play a lot of the stuff as a sort of teen drama with murder, it's a lot of fun to watch. It's a bit closer to historical fantasy (even including possible magic) than period drama, but I'll take it!