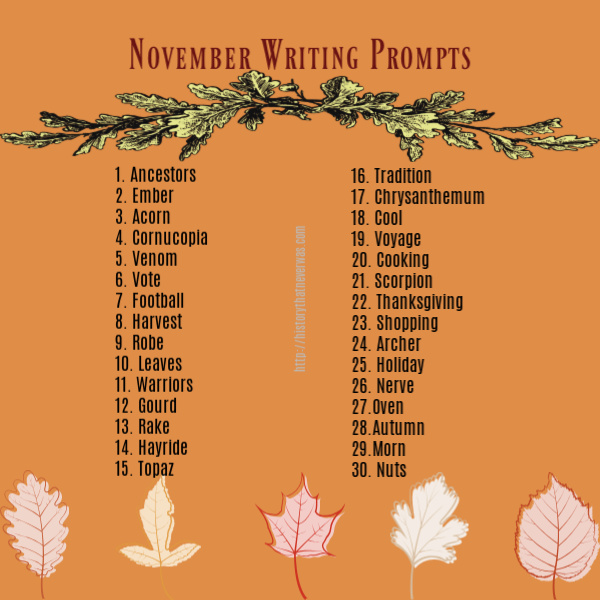 November is still almost a week a way, but not quite. So it's time for November's writing prompts.
The prompts this month are taken from November holidays, words associated with autumn and the month of November, and words derived from the word "November."
As always, feel free to interpret the words in the way you like. I've tossed in some fun ones for that this month!
Check back on the last Friday of each month (or occasionally the first day of a new month, when that falls on a Friday) for my History That Never Was writing prompts!
Text version of the prompts:
Ancestors
Ember
Acorn
Cornucopia
Venom
Vote
Football
Harvest
Robe
Leaves
Warriors
Gourd
Rake
Hayride
Topaz
Tradition
Chrysanthemum
Cool
Voyage
Cooking
Scorpion
Thanksgiving
Shopping
Archer
Holiday
Nerve
Oven
Autumn
Morn
Nuts