Posted By dawn.vogel on September 21, 2018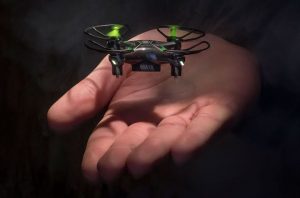 I found this photo when looking for a photo prompt for today, and it's astonishing. I think it may be mocked up, because I thought drones were much bigger than this.
Still, it makes for a good sci-fi writing prompt. What kinds of mischief could tiny little drones like this, if they became self-aware, get up to? Or for what purposes might they be used when they're so compact? Or, if there are already drones of this size, they could be part of an urban fantasy story!