Posted By dawn.vogel on December 19, 2018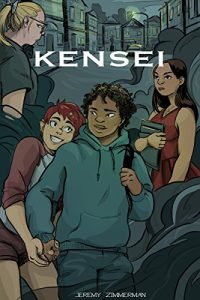 Teenage life plus being a superhero? That's a tough break! But in Jeremy Zimmerman's Kensei, the titular character deals with both (and more). She's got to protect her city, navigate her first relationship, and figure out what's going on with this weird gossip blog that's disrupting her school.
If you're a fan of young adult books a little outside the ordinary tropes, definitely check out Kensei by Jeremy Zimmerman. There's also a sequel and four serial stories that follow, plus there's more on the horizon for this awesome superhero!