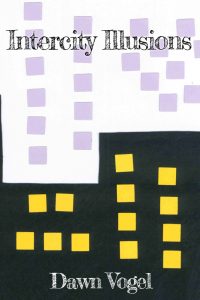 "Safe Haven" came out of a very specific prompt for an anthology: write a story that takes place in a hotel and only covers five minutes of time. That anthology was Five Minutes at Hotel Stormcove, and I was super excited to place "Safe Haven" in it!
My story involved a werewolf who needed to find a safe place to wait out the nights and days of the full moon, and she found it in Hotel Stormcove. It's a lightly humorous flash fiction story with a twist at the end that's probably a bit more telegraphed than I think.
If you like humorous contemporary or urban fantasy stories, there are plenty in Intercity Illusions, which is the other place you can find "Safe Haven"!