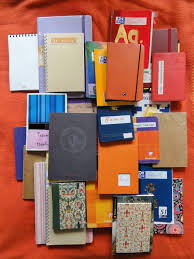 At the recent Flights of Foundry online convention, one of the panels I spoke on was about assembling anthologies. I've talked about this topic previously, though only in a very cursory way. This panel brought together people like me, who have edited Kickstarted anthologies with folks who have edited comics anthologies and anthologies showcasing underrepresented authors.
We talked a bit about choosing a theme for your anthology, choosing the pieces that go into the anthology, and some of the difficulties that an anthologist can be presented with. We could easily have talked for hours longer on all of the technical bits of putting together an anthology's funding, advertising, and putting the finished product together, but we didn't have time for that in the context of this panel.
From my perspective, one of my favorite things about assembling an anthology is seeing the interesting directions people take the theme of the anthology when they submit their pieces to it. While sometimes a lot of people go in a similar direction, and you decide that's not the way you want the anthology to lean (like the time we got a TON of "husband murders wife and now house is haunted" for our haunted places anthology), you can also wind up with some unique and creative takes on the theme that wind up being utterly delightful and fit well among the other pieces you select.
(My least favorite part, for the record, is getting the funding squared away. I'm totally happy sending out contracts and wrangling authors and artists, but I would a million times rather someone else deal with the funding and the financial bookkeeping!)
I haven't had the opportunity to edit any anthologies since we closed Mad Scientist Journal, but I'm always looking for a new opportunity to edit an anthology, particularly one with funding already in place!