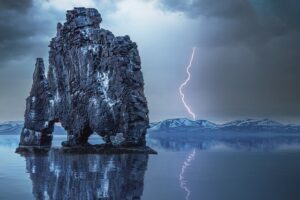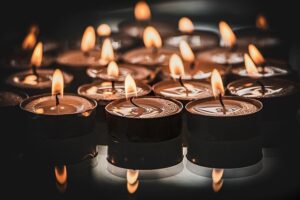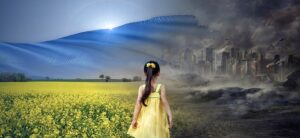 This week, I've got three somewhat random images, but which I think might fit together for an interesting story.
The first image shows an unusual rock formation above placid water, with a cloudy sky and mountains, and a single, unforking lighting bolt in the background.
The second image shows about a dozen lit tea lights on a slightly reflective surface that could be water.
The third image shows a young person in a light yellow dress with long dark hair pulled into a ponytail with a light yellow bow. To the left is a blue mountain range and a field of yellow flowers, while to the right is a city obscured partially by smoke or clouds, with fiery streaks raining down on it.