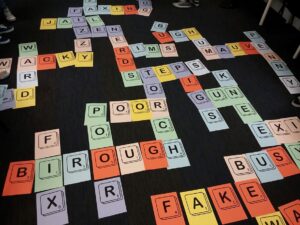 While this Finish the Story Game is meant for grade-school aged kids, there's something to be said for starting with a simple prompt, like the ones provided here, and turning it into a story. You might use them as more of an inspiration than a starting line, or one of them may really grab you as an opening to a story.
If you write stories for younger readers, or if you're working alongside young authors, these prompts will be great for story starts in their current form. But even younger writers could be encouraged to use the story starts as ideas rather than the first line for their stories.
This is also written as a game, so you could do it as an oral storytelling prompt. If you pick this option, I definitely recommend recording it somehow so you can transcribe it later, if everyone loves what you come up with!