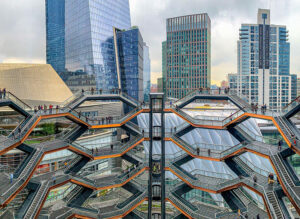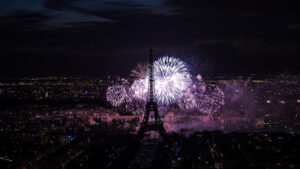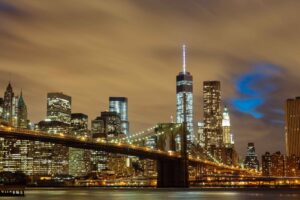 It's time for another batch of image prompts!
The first image shows a hexagonal framed structure that appears to be observation areas for a cityscape.
The second image shows fireworks exploding behind the Eiffel Tower at night.
The third image shows the Brooklyn Bridge and the New York skyline on a cloudy night, with the clouds glowing gold, except for a small area that is vivid blue.