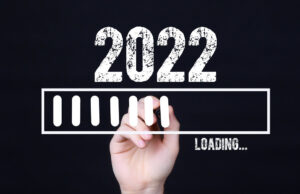 2021 continued in the trend of challenging years, and while I can hope that 2022 will turn things around, I think I've gotten into the habit of expecting each year to be a challenge, so that I can be pleasantly surprised if it's not.
I haven't had a lot of of luck with getting novels written, but I have another three ideas on my plate for this year. The first is a fantasy novel carved from the bones of a NaNoWriMo project that I've been picking at on and off for several years. I think I've finally figured out what I want to do with it, so I hope to draft and revise it this year. The second is a sci-fi novel torn from the bones of my 2021 NaNoWriMo project. I've already sorted out where it needs to go, though it still needs some outlining and other work, but I hope to get that drafted. And finally, I hope to get the majority of the first draft of the next Sure Shot in Las Capas novel (or novella) written (though this one will likely trail into 2023 for finishing the draft). Edit: I made the decision on January 9th to pull this from my goals for the year, as after some deep consideration of planning and goals, I determined that taking some time off from writing novels would allow me to focus better on my short stories and poetry, which I find more enjoyment in. So that's what I'm moving toward!
My short writing plans for this year are 16 short stories, 20 flash fiction pieces, and 4 poems. These may be supplemented by writing for MerMay and Drawloween, each of which might add up to 31 starts or finished pieces. I have 7 of the short stories started and/or outlined. The remaining 9 will be ones that I figure out later.
I should get 18 books reviewed this year, including the slight backlog I have currently of books I've read but haven't reviewed yet. (If you've got a book you'd like reviews for, check out my Review Policy page!)
In terms of self-publishing this year, I plan on four collections: one of Marsh sisters stories, one of Friday Jones stories, one of horror/dark stories, and one of fantasy stories. The publication schedule on most of these is still to be determined, but the last two are slated for April and July, respectively.