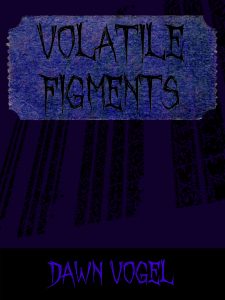 If you want some creepy, spooky, or otherwise dark reads for your to be read pile, I've got two of options for you!
Volatile Figments is a collection of contemporary fantasy short stories in which the protagonists deal with the darker side of the supernatural. There are some horrific moments in some of the stories, but dark contemporary fantasy is probably the true genre here.
My other dark book is Camp Haunt, an epistolary young adult horror novella, which is only available on Channillo (which requires a subscription). Because of the epistolary format, it can be a quick read and easy to drop in and out of as you follow the narrative.
These two books are not for the faint of heart or easily scared reader, but they are teen appropriate.