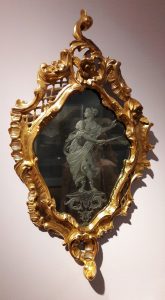 I've had a story and a poem out within the past month!
"Terpsichore" was reprinted in Horror for the Throne, which is a collection of very short horror and dark reads. My story involves a dance instructor, a candlelit dance studio, and a "muse" who might not be what she seems.
My poem, "The Message," appears in the most recent issue of Star*Line. It's a short sci-fi poem about waiting for and receiving subspace communications.