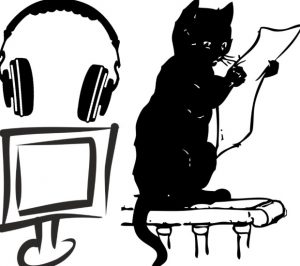 Reading: Aside from books for reviews, I've been poking at some H. P. Lovecraft fiction and related materials. I read "The Colour Out of Space" because a friend had referenced it and I thought it might work to reference it in a story I'm planning. Having never read Lovecraft before, my reactions to it were, apparently priceless. I do not think I will ever try to emulate his style. Other things I'm poking at are additional bits of the King in Yellow mythos, which is a perennial favorite of mine.
Watching: We finished Lucifer season 5 and His Dark Materials season 1. We're staying caught up with Loki as it airs, and poking into His Dark Materials season 2 as time permits. We also launched into watching Sanditon, which is based on an incomplete Jane Austen manuscript, and it has a delightful Austen feel, even though the show runners have had to expand what was written to make the show!
Listening To: Not much new on the K-pop front, aside from adding additional songs by bands I already like to my YouTube favorites. So I'm hearing some new stuff that way. I also just discovered Pink Fantasy, which is a STRANGE K-pop girl group. One of their members wears a mask for all performances and photos. It's bizarre.