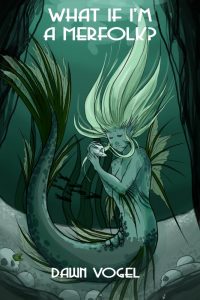 If your idea of a great summer read is something from a world of fantasy, I've got a couple of books that might fit the bill!
What If I'm a Merfolk? spans traditional fantasy and more modern fantasy, but presents a load of interesting merfolk poetry and a handful of short stories, all dealing with merfolk of all sorts.
If you'd like short stories without poetry, Denizens of Distant Realms is half a dozen fantasy short stories with dragons, witches, fairies, cats, and more.
Of these two books Denizens of Distant Realms is slightly more appropriate for folks of all ages. Several of the stories within are great for all ages, while a few might be better for teens and up. What If I'm a Merfolk? also has some stories and poems for all ages, but will probably be better appreciated by older teens and up.