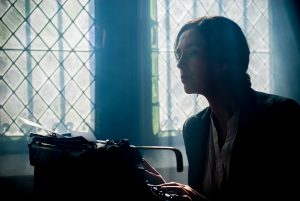 Writing isn't all fun and games, but if you bring the right attitude to it, you can leverage that for a bit more fun.
Today, I've found an article about writing exercises suggested by famous authors. And while most people see the word "exercise" and anticipate a decided lack of fun, the exercises listed in this article seem more interesting and potentially fun than squats. (Unless you really like squats. I don't.)
Most of these exercises suggest working with something you've already written, but they could also be used as challenges to focus on a specific aspect of your writing as you put together something new. Or you could write something brand new, and then see how it holds up to one or more of these exercises!