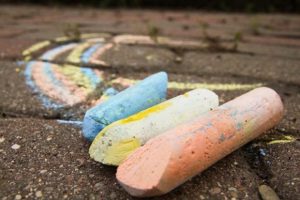 June is just around the corner, so it's time for another month of writing prompts!
For this month, the words are drawn from a variety of sources and aren't necessarily themed toward the month. There are also some fun things tucked in there like "lyrics" and "quote," which might not mean talking about those things, but rather finding lyrics or a quote that resonate with you and inspire a story or poem. (Just remember that quoting lyrics causes problems with rights, so if you're writing for publication, just let your piece be inspired by the lyrics without quoting them.) And as always, feel free to interpret the words differently, use their opposites, or just let your mind free associate with what's listed here!
Check back on the last Friday of each month (or occasionally the first day of a new month, when that falls on a Friday) for my History That Never Was writing prompts!
| | | | |
| --- | --- | --- | --- |
| Day | Word 1 | Word 2 | Word 3 |
| 1 | Steps | Six | Hair |
| 2 | Week | Bar | Ship |
| 3 | Frightened | Silence | Carpet |
| 4 | Idea | Cape | Hushed |
| 5 | Read | Peacock | Here |
| 6 | Remember | Trench | Malapropism |
| 7 | Best | Work | Circle |
| 8 | Quality | Excess | Red |
| 9 | Priority | Juice | Moonlight |
| 10 | Try | Chop | Unison |
| 11 | Year | Hollow | Wise |
| 12 | Five | Auditory | Stick |
| 13 | Home | Gentle | Life |
| 14 | Dream | Worst | Agreement |
| 15 | Town | Marshmallow | Text |
| 16 | Happiness | Failure | Utility |
| 17 | Share | Memory | Goggles |
| 18 | Relinquish | Ellipse | Plan |
| 19 | Area | Black | Sheep |
| 20 | Exception | Egg | Charge |
| 21 | Motivation | Bunny | Blink |
| 22 | Needs | Hoot | Drop |
| 23 | Relaxation | Complex | Bag |
| 24 | Grateful | Intent | Call |
| 25 | Lyrics | Latex | Child |
| 26 | Quote | Pastry | Tail |
| 27 | Fulfillment | Comprise | Mesh |
| 28 | Model | Cows | Peg |
| 29 | Roles | Class | Dough |
| 30 | Pride | Tedium | Gummy |