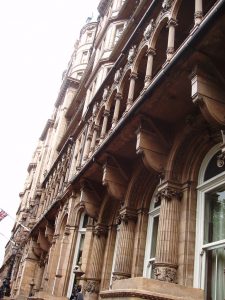 I had a lot of trepidation about watching The Nevers, knowing that Joss Whedon was involved. Because while I am a fan of a lot of Joss Whedon's shows, I'm not a fan of his behavior, and I've been gradually moving away from supporting his previous projects.
But The Nevers hooked me from almost the first moment, and there was no turning back after that. I'm a sucker for clever dialogue, ensemble casts, and cool steampunk technology, and The Nevers has all of that and more plot twists and betrayals than you can shake a stick at.
The first six episodes of The Nevers have all aired on HBO Max and should be available to watch with a subscription. The second half of the first season? Well, they're talking about 2022 for that, so it'll be a bit of a wait. Thankfully, the end of the first half did not end on a huge cliff-hanger, but rather in a natural stopping point before it goes on to what's next.
I've got LOADS more that I could say about this show, and I'd love to have a conversation with other people who have watched it about what's going on and what certain things mean (and a cameo in episode 6 that made me SQUEE). So if you're one of those people, shoot me an email!