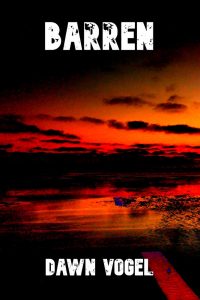 Have you had a chance to check out my latest novella yet? Barren is available in ebook, and it's only 99 cents!
Barren is a climate change apocalypse story about finding a glimmer of hope and pursuing it, even at great personal peril. The main character, Lemy, is deeply curious and wants to help people if she can. Her hopes and dreams carry her to a distant place, where she has to confront a lot of danger, both personal and to those she cares about.
You can find Barren wherever you buy ebooks!