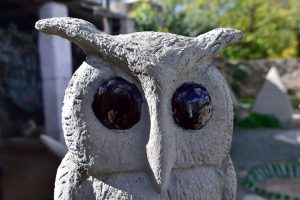 We've just recently finished watching the first season of The Owl House, and it's a a delight! It's definitely a cartoon that's designed for kids and tweens, but it's so utterly charming and, like many cartoons, has plenty of humor for adults as well.
What I really love about this show is that the main character is non-white, non-straight, and neurodivergent. There are occasional lines in Spanish that aren't translated for the subtitles. The supporting cast includes other characters who are queer, non-white, and fat. And there's no shame or discrimination applied to these characters for their "other" characteristics. It's also got great messages about found family and friendship. And though the "moral of the story" is sometimes a bit heavy handed, it's still cute and sweet.
It's also incredible surreal and bizarre in places. The creator of Gravity Falls is also involved with The Owl House, so if you loved Gravity Falls, this is right up your alley!
The Owl House is a Disney cartoon, so it's available on Disney+, but you can also purchase the season via Amazon. The first episode is available on YouTube for free, if you want to get a sample first!