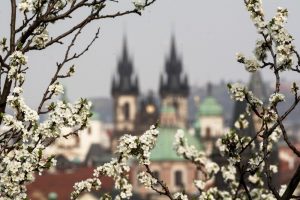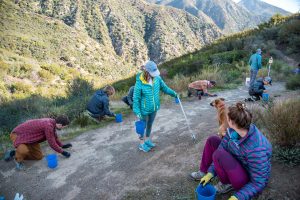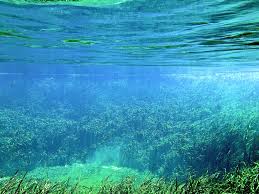 Today, we've got some images around a theme of spring, though in a variety of different ways to make them inspire writing that doesn't necessarily have to do with the change of seasons.
The first image is of a castle in Prague, though the castle is in the background and intentionally blurred, to focus on the white blossoms on tree branches in the foreground.
The second image is a group of about half a dozen people, no faces visible, wearing coats and cleaning up litter with a grabbing tool and small pails.
The third image is an underwater scene of gradations of blues and greens, with underwater plants visible in both foreground and background, and the surface of the water at the top of the image.